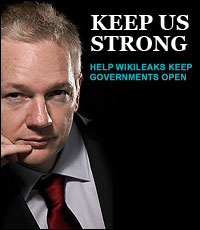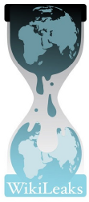 Currently released so far... 1295 / 251,287
Articles
Browse latest releases
Browse by creation date
Browse by tag
Browse by classification
Community resources
courage is contagious
Viewing cable 06CARACAS2367, CASTRO'S ILLNESS; IMPACT ON THE BRV, ON BRV-GOC
Understanding cables
Every cable message consists of three parts:
The top box shows each cables unique reference number, when and by whom it originally was sent, and what its initial classification was.
The middle box contains the header information that is associated with the cable. It includes information about the receiver(s) as well as a general subject.
The bottom box presents the body of the cable. The opening can contain a more specific subject, references to other cables (browse by origin to find them) or additional comment. This is followed by the main contents of the cable: a summary, a collection of specific topics and a comment section.
To understand the justification used for the classification of each cable, please use this
WikiSource
article as reference.

Discussing cables
If you find meaningful or important information in a cable, please link directly to its unique reference number. Linking to a specific paragraph in the body of a cable is also possible by copying the appropriate link (to be found at theparagraph symbol). Please mark messages for social networking services like Twitter with the hash tags #cablegate and a hash containing the reference ID e.g. #06CARACAS2367.
VZCZCXRO6327
OO RUEHAG
DE RUEHCV #2367/01 2220226
ZNY SSSSS ZZH
O 100226Z AUG 06
FM AMEMBASSY CARACAS
TO RHEHNSC/NSC WASHDC IMMEDIATE
RUEHC/SECSTATE WASHDC IMMEDIATE 5787
INFO RUCNMEM/EU MEMBER STATES COLLECTIVE PRIORITY
RUEHBO/AMEMBASSY BOGOTA PRIORITY 6884
RUEHBR/AMEMBASSY BRASILIA PRIORITY 5695
RUEHBU/AMEMBASSY BUENOS AIRES PRIORITY 1390
RUEHLP/AMEMBASSY LA PAZ PRIORITY 2255
RUEHPE/AMEMBASSY LIMA PRIORITY 0500
RUEHMU/AMEMBASSY MANAGUA PRIORITY 1399
RUEHME/AMEMBASSY MEXICO PRIORITY 3945
RUEHQT/AMEMBASSY QUITO PRIORITY 2340
RUEHSN/AMEMBASSY SAN SALVADOR PRIORITY 0966
RUEHSG/AMEMBASSY SANTIAGO PRIORITY 3695
RUEHAO/AMCONSUL CURACAO PRIORITY 0943
RUEHGL/AMCONSUL GUAYAQUIL PRIORITY 0582
RUCNDT/USMISSION USUN NEW YORK PRIORITY 0430
RUMIAAA/HQ USSOUTHCOM MIAMI FL PRIORITY
RUEHUB/USINT HAVANA PRIORITY 0912
S E C R E T SECTION 01 OF 04 CARACAS 002367 

SIPDIS 

NOFORN 
SIPDIS 

HQSOUTHCOM ALSO FOR POLAD 
DEPT PASS TO AID/OTI RPORTER 

E.O. 12958: DECL: 08/09/2016 
TAGS: PREL PGOV KDEM VE CU
SUBJECT: CASTRO'S ILLNESS; IMPACT ON THE BRV, ON BRV-GOC 
RELATIONS 

CARACAS 00002367 001.2 OF 004 


Classified By: Classified by CDA Kevin Whitaker for reason 1.4(d.) 

Summary 
------- 

¶1. (S/NF) BRV reaction to the announcement of Castro's 
illness and recovery directly mirrored that of the Cuban 
regime. There is no reason to believe that the fundamentals 
of the Cuba-Venezuela relationship -- with Venezuela 
providing huge resource flows, and the Cubans providing tens 
of thousands of "advisors" -- will change through the medium 
term. Castro's absence from the scene will deprive Chavez of 
an avuncular presence and a proven crisis manager, which may 
increase Chavez' vulnerability. In the event of Castro's 
permanent departure from the scene, the mercurial Chavez may 
become even more unpredictable. Chavez may believe his 
regime's survival is tied to that of a Castroite successor 
government, and under a conceivable set of circumstances 
might even be willing to deploy Venezuelan military assets in 
support of a successor regime. Embassy believes this would 
be an apt moment to warn the BRV against intervening in Cuba 
during its transition. End summary. 

Initial BRV Reactions to Castro Announcement 
-------------------------------------------- 

¶2. (U) Initial Bolivarian Republic of Venezuela (BRV) 
reaction to the news of Castro's illness and temporary 
hand-over of power has been limited to parroting the Cuban 
line. Speaking on August 1 in Vietnam, Chavez seemed a bit 
taken by surprise and uninformed, but said he had talked to 
Cuban officials who assured him that Castro "would return to 
his job in some weeks." The same day, the Venezuelan Foreign 
Ministry announced that they "had received, with 
satisfaction, news from Cuban authorities" that Castro was 
recuperating. Vice President Jose Vicente Rangel similarly 
said that he spoke with his Cuban counterpart Carlos Lage and 
Cuban Foreign Minister Felipe Perez Roque, who assured him 
that the Cuban leader was recovering normally. 

¶3. (S/NF) Chavez returned to Caracas on August 3, 
apparently without stopping in Havana. SIMO reports indicate 
that he had wanted to do so, but the Cubans waved him off, 
fearing that his presence would undercut their efforts to 
convey a sense of normality. Chavez got the point; during 
his August 6 "Alo Presidente," Chavez said he had learned out 
that Castro was up and talking, and expressed his confidence 
that the Cuban leader would be back in action soon. 
Interestingly, Chavez did not suggest he'd spoken personally 
to Castro. Too, he engaged in a lengthy digression about his 
appreciation for being able to meet and work with a hero from 
his youth. Certainly it was not his intention, but this part 
of Chavez' comments took on the tone of an elegy. 

Speculation on Raul-Chavez Relations 
------------------------------------ 

¶4. (C) Regardless of whether Fidel is alive or not, it 
would appear that Raul will continue to play a larger role 
than in the past. Public and other sources have included 
speculation about the lack of chemistry between Chavez and 
Raul Castro. While we question the reliability of such 
judgments, because it's unclear to us the basis for reaching 
them, they are worth being aware of. Americo Martin, a 
former Venezuelan Communist close to the Castros in the 
1970s, told El Universal that the younger Castro views Chavez 
with distrust and caution. Former Venezuelan Ambassador and 
ubiquitous international relations analyst Julio Cesar Pineda 
told poloff August 8 that he has heard that Chavez is close 
to FM Perez Roque, and VP Lage, who it would appear are going 

CARACAS 00002367 002.2 OF 004 


to continue to play important roles in Cuba. Exiled Cuban 
intellectual Carlos Alberto Montaner probably made the most 
relevant observation in noting that Raul and Chavez lack the 
emotional ties that bind Fidel and Chavez. 

What Does it Mean for Venezuela? 
-------------------------------- 

¶5. (C) While there are a number of unknowns in the 
equation, there is no reason to believe much will change in 
the bilateral relationship in the short to medium term. Both 
countries derive benefits from the relationship. Cuba 
benefits from the millions in oil and transfer payments for 
services rendered; Venezuela benefits from the advice of 
Castro and tens of thousands of "trainers" and doctors. 
Apparent Cuban influence in Venezuela has grown dramatically, 
to the point that opposition Venezuelans sardonically refer 
to "Venecuba" or "Cubazuela" (both forms are acceptable). 
Chavez relies heavily on Cuban advisors to implement programs 
that are one of the keys to his political success. We assess 
there could be as many as 40,000 Cubans currently in 
Venezuela, managing, guiding, and implementing Chavez' social 
missions (e.g., Barrio Adentro medical program, Mision 
Robinson literacy program, Mercal state-owned grocery chain, 
etc.) Rumors swirl about Cubans taking central roles in 
sensitive government functions, including in Chavez' personal 
security, the military, the National Electoral Council, the 
national identification Office, even land titling offices. 
None of that is going to change soon. The Bolivarian regime 
is deriving political and organizational benefit from it, and 
the Cubans are getting paid hard currency for it. 

¶6. (S/NF) We judge that Chavez will also want to continue 
Venezuela's generous petroleum support to Cuba, which we 
currently estimate at 98,000 barrels per day, worth at least 
$7 million a day, or $2.5 billion a year. SIMO reporting 
indicates that Chavez directed that his staff find ways of 
increasing resource flows to Cuba. We can think of two 
motivations Chavez might have in increasing cash flow to 
Cuba: first, to help a friend in need; the one thing he has 
is cash, and he can give more of it. Second, it may also be 
true that Chavez is looking to bump up transfer payments in 
order to increase his influence in Cuba at this critical 
moment. The economic assistance could become a problem, 
however, if the egoistic, increasingly intrusive Chavez used 
it to promote his own candidate in any ensuing power 
struggle, prolonging the infighting and delaying a democratic 
transition. 

How Does Chavez Act if Castro is Debilitated or Dead? 
--------------------------------------------- -------- 

¶7. (S/NF) Castro's prolonged convalescence or even death is 
likely to cause headaches for the region and roil bilateral 
relations. Some argue that Castro has had a moderating 
influence on Chavez, and so he'll really let go if Castro is 
gone. The predicate seems wrong to us. It's hard to see 
much moderation in Chavez' recent behavior: open 
interventionism and tendency to pick fights with leaders 
throughout the hemisphere, his embrace of pariah states 
(including especially the vote for Iran at the IAEA and the 
apparent endorsement of the DPRK's July 4 missile launches), 
and his government's relentless assault on basic freedoms 
within Venezuela. It may be closer to the mark to observe 
that Castro is one of the few people who could contradict 
Chavez or give him news he didn't want to hear. We've 
received numerous reports that Chavez is left surrounded by 
yes-men, because he simply won't accept bad news or 
criticism. The absence of Castro -- to Chavez, respected and 
avuncular -- could make the mercurial Chavez even more 

CARACAS 00002367 003 OF 004 


unpredictable and radical. 

¶8. (S/NF) Over time, Chavez will probably move toward 
assuming the mantle as (in Castro's words) "my successor to 
advance social revolution." Chavez will need to work this 
issue slowly, as he does not wish to suggest prematurely that 
Castro is dead and inadvertently cause problems for -- or 
with -- any successor Castroite regime. That said, Chavez 
has neither the intellectual candlepower nor the 
international environment to replicate Castro's rise to 
international prominence. That doesn't mean he won't try, 
and he'll play his best card -- oil wealth -- whenever he 
needs to. And whatever the force of his arguments, his 
checkbook is going to speak loudly. 

¶9. (S/NF) We should be particularly mindful that Chavez 
will be a committed advocate of the continuation of a 
repressive regime in Cuba. Chavez has been on a losing 
streak, with the electoral results in Peru and (it seems) in 
Mexico; were Cuba now to turn toward democracy, Chavez would 
be increasingly isolated as the sole radical leftist in the 
hemisphere. Chavez may believe that the survival of his 
regime is tied to that of the Castro regime. 

¶10. (S/NF) There are some even more troubling scenarios 
that one can play out in this regard. Chavez has said as 
recently as this April that he'd be willing to spill 
Venezuelan blood to save the Cuban regime (although he was 
speaking about a U.S. invasion). Were there to be an 
internal civil conflict in Cuba, we believe it possible that 
Chavez would consider intervening militarily on the side of 
pro-regime elements. It is not clear to us that such an 
intervention would be militarily effective, but the presence, 
or even threat, of a Venezuelan force in Cuba would have 
important implications for Cuba and for us. Perhaps the most 
likely scenario would have the Venezuelans providing lift 
capability to loyalist troops; the Venezuelan Armed Force 
(FAV) does retain some fixed-wing and rotary lift capability. 
That said, a Venezuelan navy troopship regularly plies 
between Venezuela and Cuba, and could conceivably be used to 
move FAV troops to the island. 

(11. (C) Comment: As noted in previous email traffic, 
Embassy suggests that this may be an apt time to warn the BRV 
against intervening in Cuba.) 

An Achilles' Heel? 
------------------ 

¶12. (S/NF) These are some fairly gloomy scenarios. We can 
conceive how Castro's absence might actually make Chavez more 
vulnerable. Hugo Chavez is a master tactician, regularly 
assessing the domestic political situation better and faster 
than the opposition, and making moves to box in his 
democratic opponents. What Chavez is less good at is crisis 
management. To take a recent example, Chavez' first instinct 
to go to Castro's sickbed was wrong, because it would have 
undercut the regime's "all is well" line. There are 
historical examples, of Chavez cracking under pressure. In 
both the 1992 and the 2002 failed coups, evidence suggests 
that Chavez lost his nerve at key moments. His military 
colleagues were willing to fight on in 1992 when he was holed 
up in the Military Museum, but he surrendered them all. In 
2002, a weepy Chavez was reportedly ready to sign the letter 
of resignation and flee to Cuba. Castro has proved his worth 
to Chavez as a proxy crisis manager. It was Castro who told 
Chavez to fight on in 2002, and it was Castro who worked the 
phones to reassemble a pro-Chavez consensus in the armed 
forces. In 2004, as the recall referendum approached, it was 
Castro who conceived and executed the "misiones" plan to buck 

CARACAS 00002367 004.2 OF 004 


up Chavez' popularity. In Cuba, from the Cuban Missile 
Crisis to Mariel to the Maleconazo to the Special Period, 
Fidel Castro has proven himself to be a superb crisis 
manager. Should Chavez confront a thorny crisis, especially 
a domestic crisis, he may suffer significantly from the loss 
of Castro's steady hand at his back. This, in turn, could be 
an advantage for us in our efforts to urge a return to full 
democracy in Venezuela.