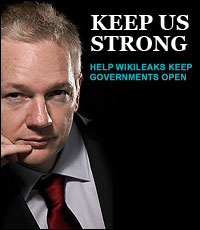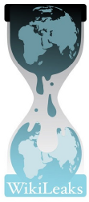 Currently released so far... 1295 / 251,287
Articles
Browse latest releases
Browse by creation date
Browse by tag
Browse by classification
Community resources
courage is contagious
Viewing cable 09BERLIN1273, GERMANS MAY BE WILLING TO SURGE IN AFGHANISTAN,
Understanding cables
Every cable message consists of three parts:
The top box shows each cables unique reference number, when and by whom it originally was sent, and what its initial classification was.
The middle box contains the header information that is associated with the cable. It includes information about the receiver(s) as well as a general subject.
The bottom box presents the body of the cable. The opening can contain a more specific subject, references to other cables (browse by origin to find them) or additional comment. This is followed by the main contents of the cable: a summary, a collection of specific topics and a comment section.
To understand the justification used for the classification of each cable, please use this
WikiSource
article as reference.

Discussing cables
If you find meaningful or important information in a cable, please link directly to its unique reference number. Linking to a specific paragraph in the body of a cable is also possible by copying the appropriate link (to be found at theparagraph symbol). Please mark messages for social networking services like Twitter with the hash tags #cablegate and a hash containing the reference ID e.g. #09BERLIN1273.
VZCZCXYZ0020
OO RUEHWEB

DE RUEHRL #1273/01 2821547
ZNY CCCCC ZZH
O 091547Z OCT 09 (CCY ADC1AECC MSI3311-632)
FM AMEMBASSY BERLIN
TO RUEHC/SECSTATE WASHDC IMMEDIATE 5459
INFO RUEHZG/NATO EU COLLECTIVE PRIORITY
RUCNDT/USMISSION USUN NEW YORK PRIORITY 0862
RHEFDIA/DIA WASHDC PRIORITY
RUEAIIA/CIA WASHINGTON DC PRIORITY
RHMFISS/HQ USEUCOM VAIHINGEN GE PRIORITY
RHMFISS/HQ USAFE RAMSTEIN AB GE PRIORITY
RHMFISS/CDRUSAREUR HEIDELBERG GE PRIORITY
RHMFISS/COMUSNAVEUR NAPLES IT PRIORITY
RUEHNO/USDELMC BRUSSELS BE PRIORITY
RUEHBUL/AMEMBASSY KABUL PRIORITY
RUEHIL/AMEMBASSY ISLAMABAD PRIORITY
RUEKJCS/SECDEF WASHINGTON DC PRIORITY
RUEKJCS/JOINT STAFF WASHDC PRIORITY
C O N F I D E N T I A L BERLIN 001273 
 
SIPDIS 
 
C O R R E C T COPY - ADDRESSEES ADDED 
 
E.O. 12958: DECL: 10/09/2019 
TAGS: PREL PGOV MARR NATO EUN AF GM
SUBJECT: GERMANS MAY BE WILLING TO SURGE IN AFGHANISTAN, 
BUT MUCH DEPENDS ON RESULT...